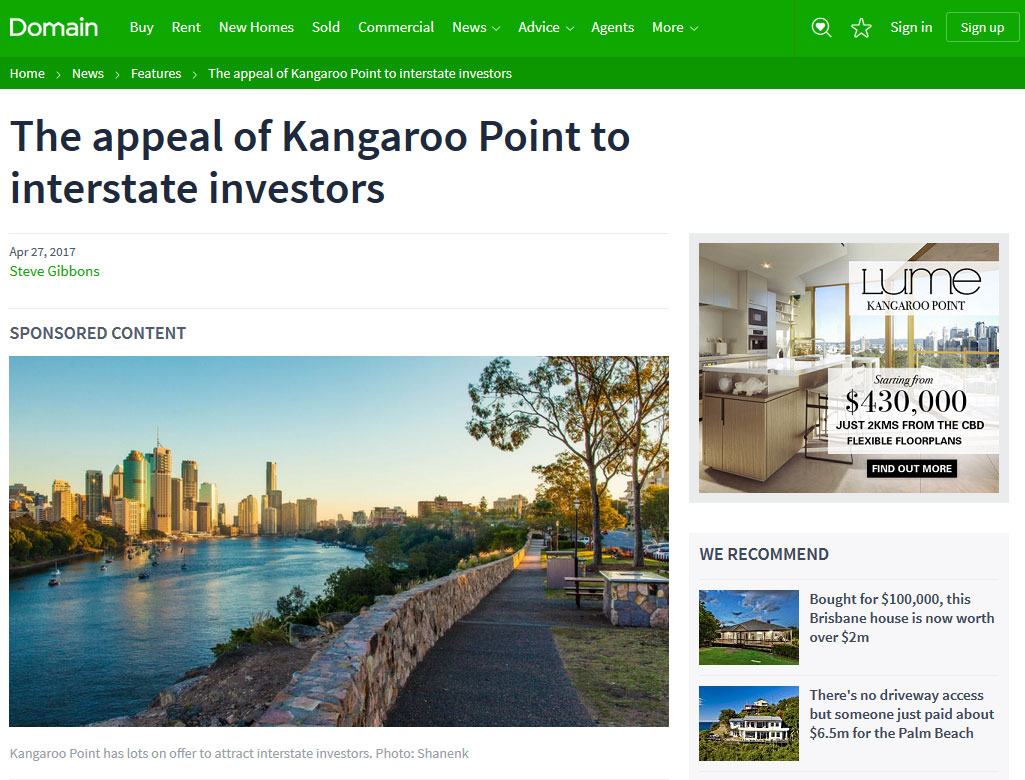 If the geographic heart of Australia's fastest growing city is defined by its river, then its pulse beats strongest in...
Read More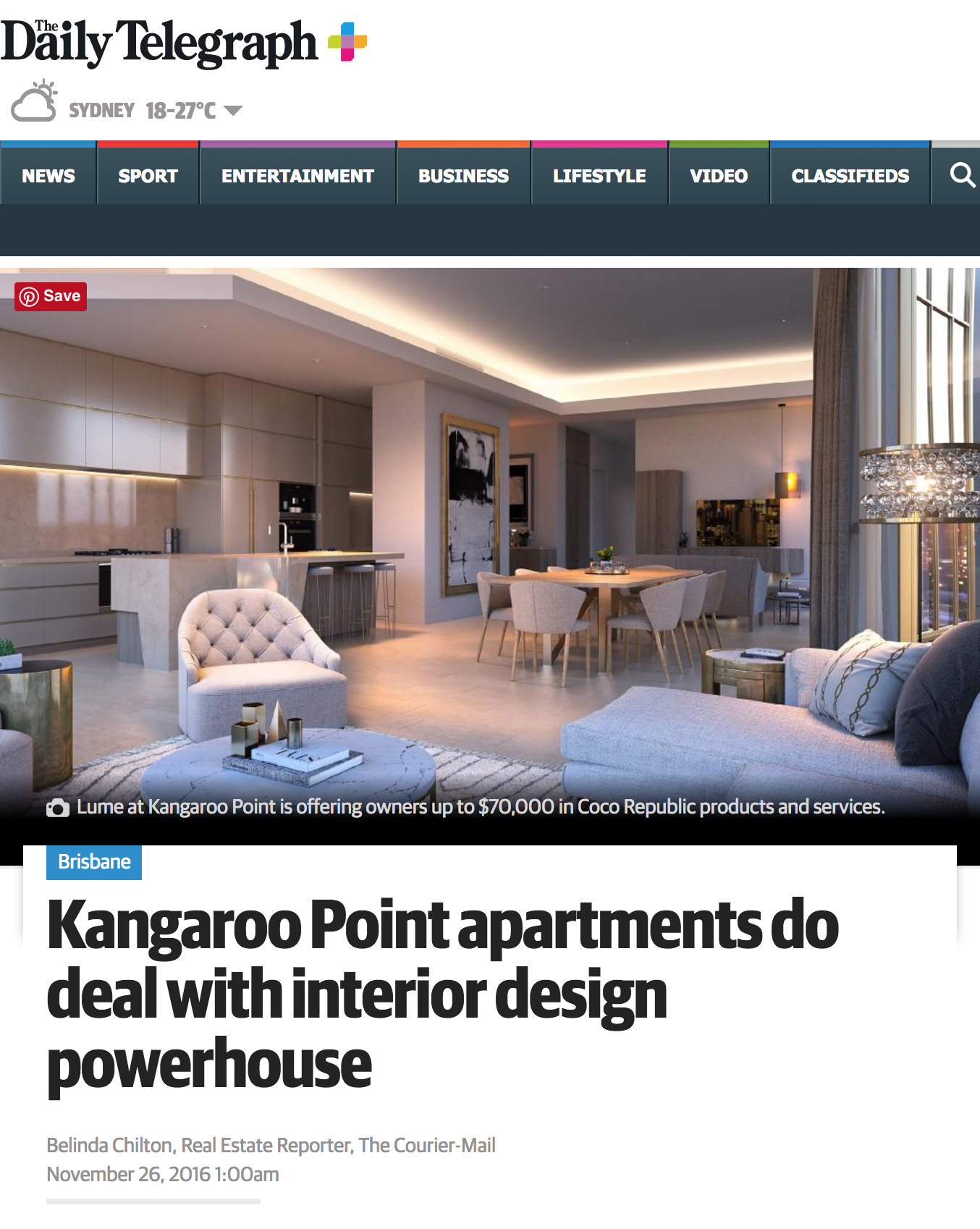 Styling has been taken to a new level by a developer at Kangaroo Point, with buyers being offered up to $70,000 to spend at design powerhouse Coco Republic.
Read More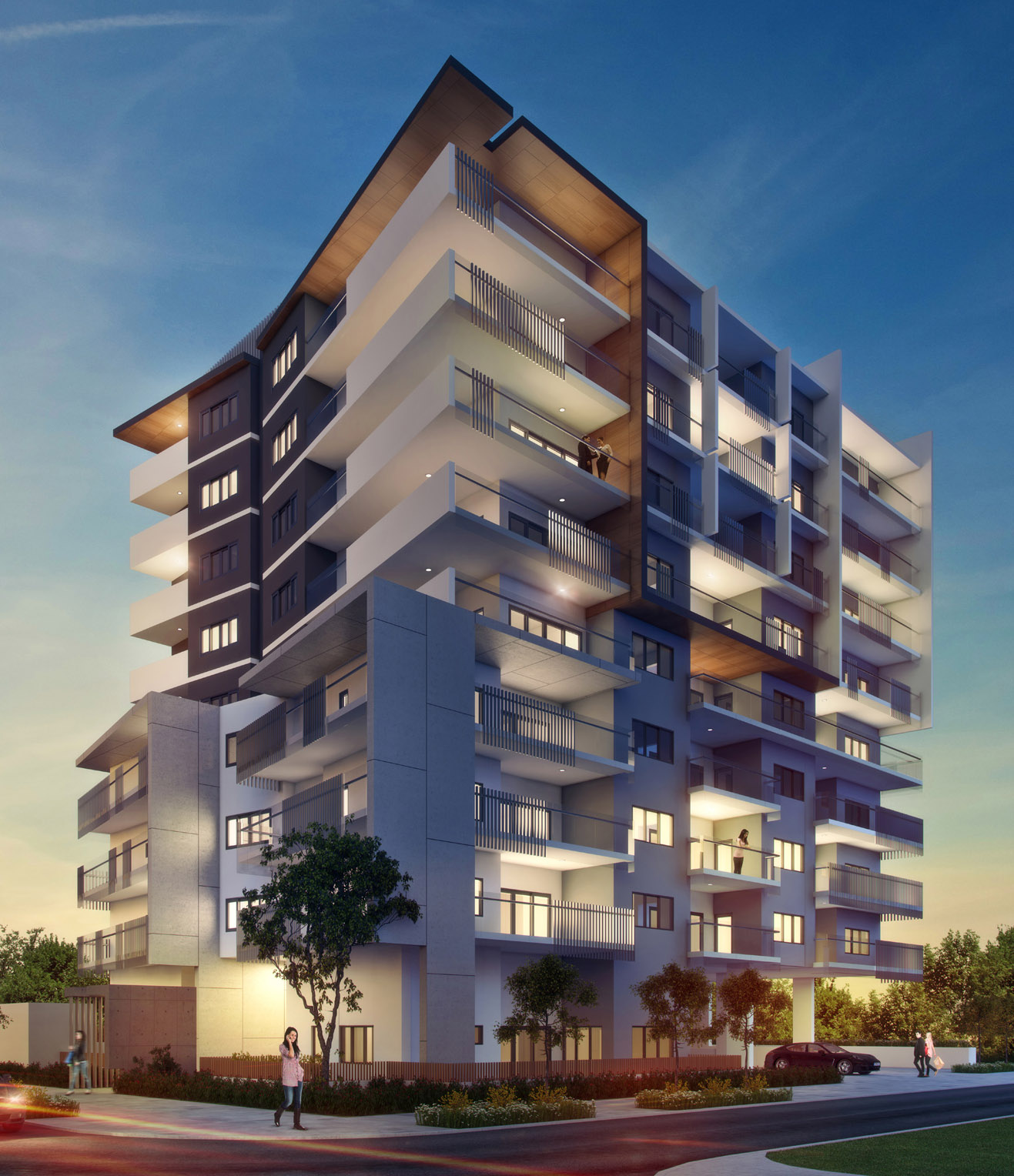 Population figures in the Brisbane suburb of Chermside are expected to nearly double by 2036 with an annual population growth...
Read More
Lendlease sold all 391 apartments of the third and final stage of its Darling Square apartments on Saturday, collecting about...
Read More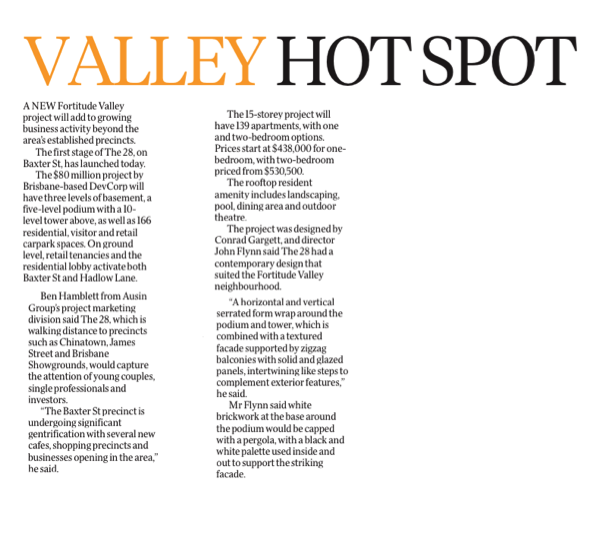 A new Fortitude Valley project will add to growing business activity beyond the area's established precincts. The fist stage of...
Read More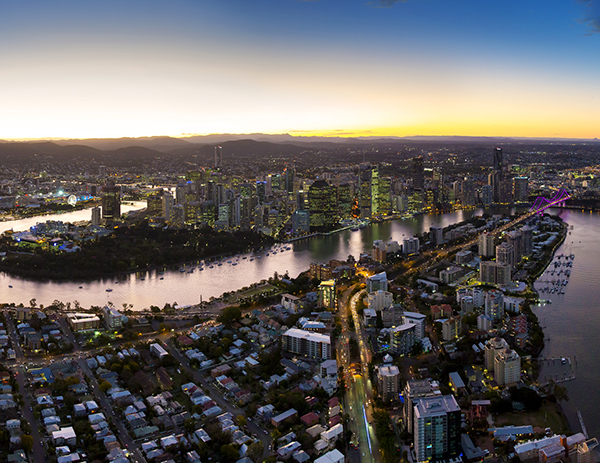 As the home of the apartment building last year declared the best in Australia, Brisbane is now planning an assault on...
Read More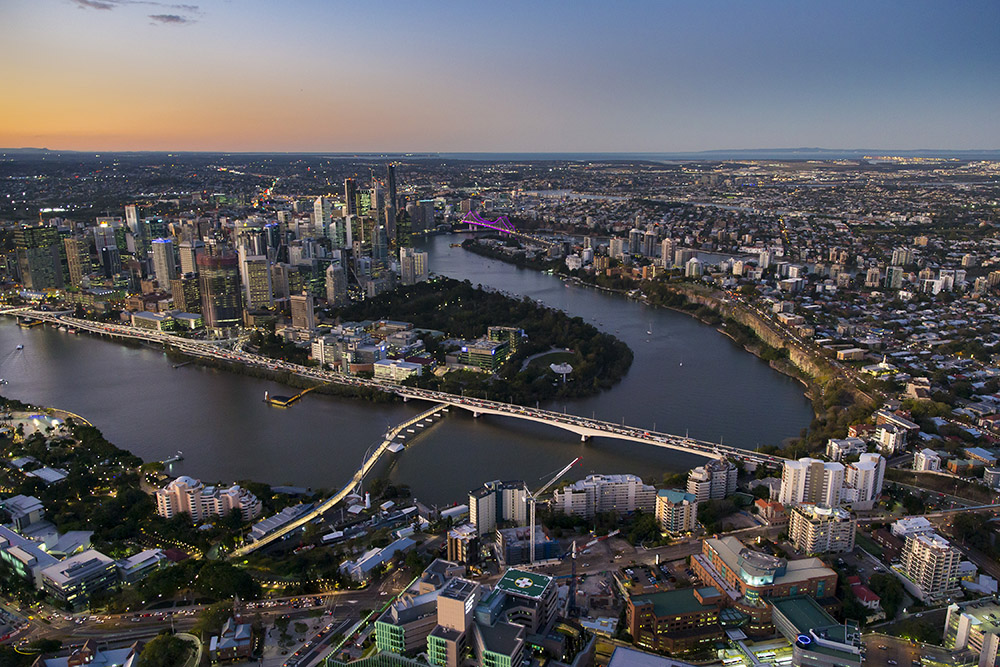 Incomes don't tend to vary too wildly over most of the east coast of Australia; but prices of property certainly do....
Read More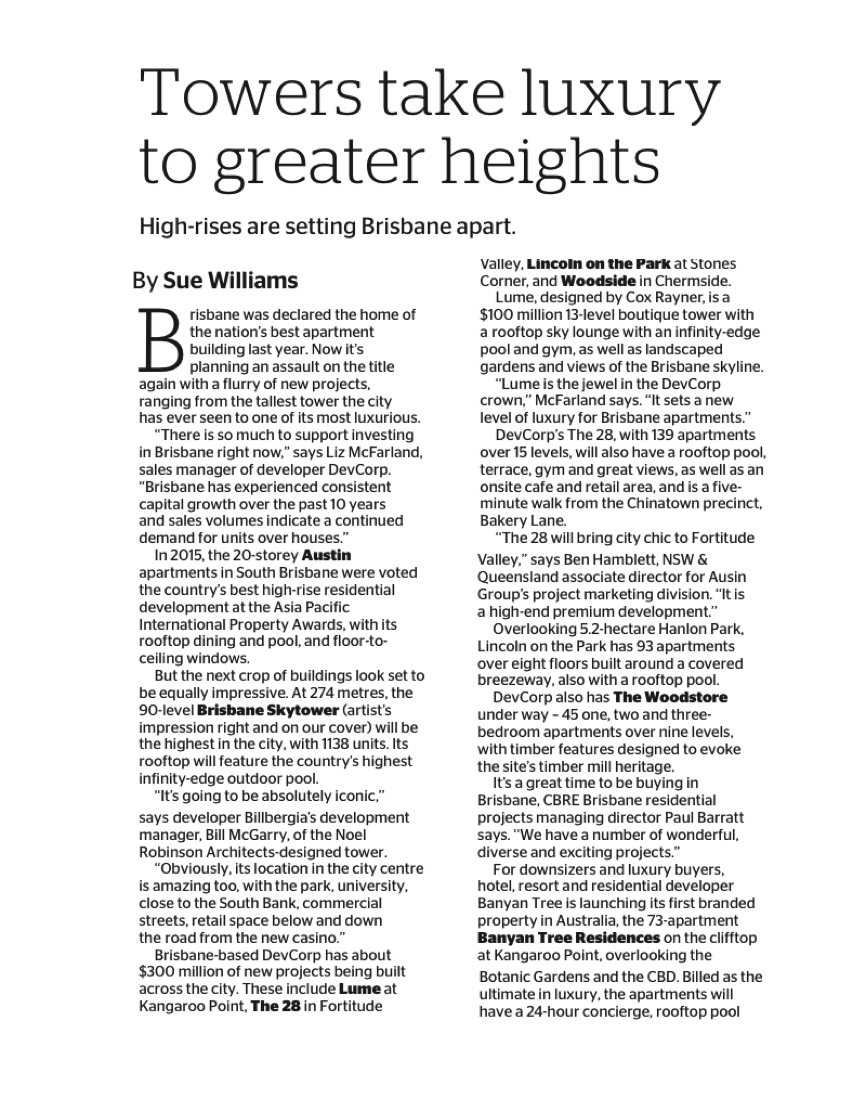 Brisbane was declared the home of the nation's best apartment building last year. Now it's planning an assault on the...
Read More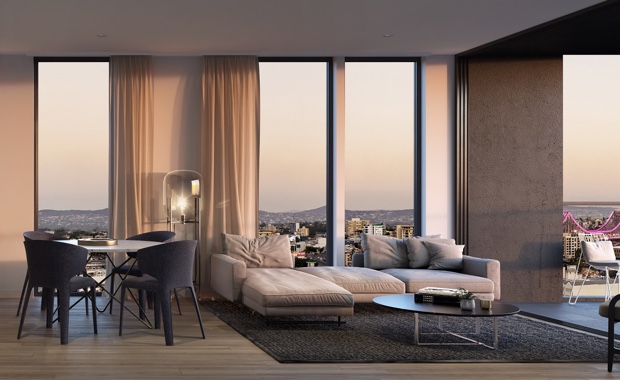 Ausin Group has taken the wraps of its latest Queensland project, a 139-apartment, $80 million boutique project in Brisbane's Fortitude...
Read More